Events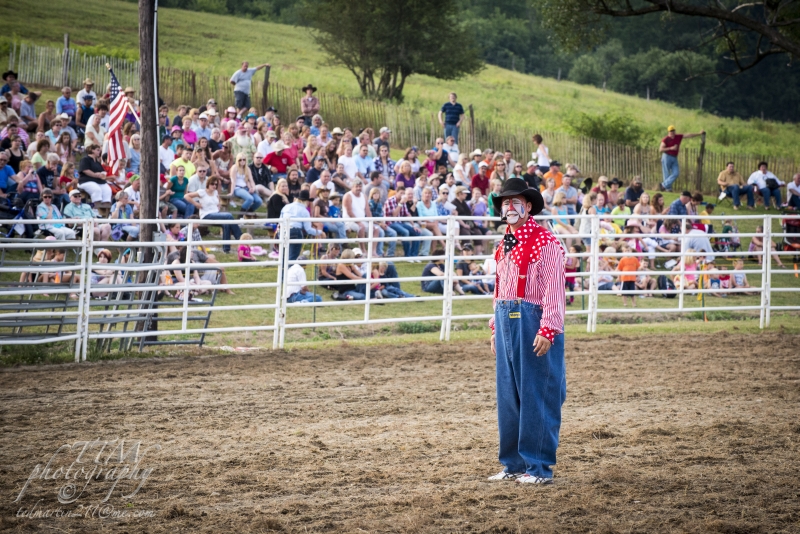 The Ellicottville Championship Rodeo has contestants from around the world.
Rodeo is divided into two categories – rough-stock (or riding events) and timed events.
Riding Events
Riding events include bareback bronc riding, saddle bronc riding, and bull riding. Rough-stock contestants receive a score from each of the two professional rodeo judges in the arena based on riding style, control, and ability to make the 8-second whistle. Each judge awards the rider from one to 25 points on how well he rides and they score the horses or bull on the same point scale for how well the animal bucks. If the animal bucks the rider off, the judges will record a score only for the animal.
Timed Events
Timed events include steer wrestling, team roping, cowgirls barrel racing, and calf roping. Contestants try to complete their event the quickest without receiving any time penalties for breaking the rules of their event.